Shibaa pidetään yhtenä maailman vanhimmista ja alkukantaisimmista koirista. Kuinka sudesta kehittyi peloton metsästyskoira, joka sittemmin päätyi suosituksi nettimeemiksi? Entä miltä modernin shiban sukupuu näyttäisi, jos eräs 1940-luvulla syntynyt urospentu ei olisikaan selviytynyt penikkataudista? Rodun historia on täynnä kiehtovia juonenkäänteitä.
Historian hämärissä
Kesykoiran synty on eräs ihmiskunnan historian suurista mysteereistä. Toistaiseksi ei ole yksimielisyyttä siitä, missä, milloin ja kuinka moneen kertaan koira on kesytetty. Jopa suden asema koiran esi-isänä on alkanut horjua - on arveltu, että sekä kesykoirat että moderni susi polveutuisivat samasta susimaisesta kantamuodosta, joka on sittemmin kadonnut.
Varhaisimmat tunnetut ihmiset asuttivat Japanin noin 10 000 vuotta sitten. Heidän mukanaan Japaniin saapuivat myös ensimmäiset kesykoirat. Haudoista löytyneiden luurankojen perusteella koirat muistuttivat suuresti shibaa kokonsa ja perusrakenteensa puolesta, joskin niillä oli enemmän raajakorkeutta ja lähes olematon otsapenger. Ne olivat metsästäjä-keräilijöiden kansalle todennäköisesti arvokkaita vahteja ja metsästyskumppaneita. Japanin esihistorian jōmon-kulttuurin mukaisesti koiria kutsutaan jōmonkoiriksi, ja niitä pidetään kaikkien japanilaisten alkuperäisrotujen varhaisimpina esi-isinä.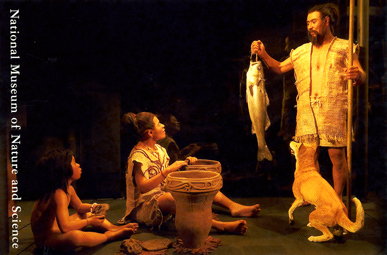 Saarivaltion koirakanta muodostuu
Seuraava aalto uudisasukkaita - ja heidän uudenlaisia koiriaan - saapui luultavasti meren ylitse Korean niemimaalta hiukan ennen ajanlaskun alkua. Nämä yayoi-kulttuurin koirat olivat jomonkoiria suurempia, ja niillä oli selvästi erottuva otsapenger. Toisin kuin hartaudella haudatut jōmonkoirat, olivat yayoikoirat ilmeisesti käytössä myös ravintona. Japanilaisten alkuperäisrotujen kantamuodot syntyivät vähitellen jōmonkoirien ja yayoikoirien risteytyessä keskenään. Osansa on antanut myös sukupuuttoon jo kuollut japaninsusi. Uusimpien tutkimustulosteen mukaan japaninsuden geeniperimää on säilynyt hiukan kaikissa koiraroduissa, mutta aivan erityisesti japanilaisissa alkuperäisroduissa. Tämän jälkeen alkuperäisrotujen ja ulkomaailman koirien välinen geenivirta pysyi varsin vähäisenä vuosisatojen ajan, joskin rikkaan eliitin ulkomaiset metsästyskoiratuonnit sekoittuivat toisinaan japanilaisiin koiriin suuremmissa kaupungeissa.
Pieni pensaskoira
Shibaa lukuunottamatta japanilaiset alkuperäisrodut on nimetty esiintymisalueidensa mukaisesti. Shibat (sanan merkityksinä on pidetty pientä kokoa tai punertavaa pensaikkoa) olivat alkujaan pienikokoisten pystykorvien populaatioita eri puolilla Japania. Niitä kutsuttiin "sen ja sen alueen" koiriksi, ja eri alueiden koirilla oli omia erityispiirteitään. Shiban käyttötarkoitus eli pienriistan metsästys vuoristoisessa maastossa edellytti kestävyyttä ja ketteryyttä. Toisaalta villisian tai karhun kohtaaminen vaati koiralta pelottomuutta, toimintakykyä ja nopeita itsenäisiä päätöksiä. Shibat elivät ulkokoirina ja kehittyivät näitä metsästyskoiran ominaisuuksia vaalien. Tiettyyn muottiin jalostaminen alkoi vasta paljon myöhemmin. Metsästyksestä koirien avulla tuli suosittu harrastus myös samurai-soturiluokan keskuudessa aiempaa rauhanomaisemman Edo-kauden aikana.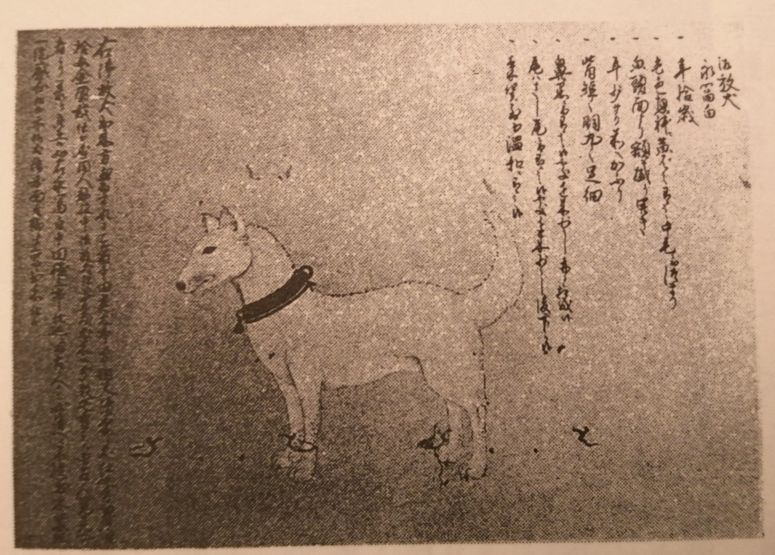 Japani avautui muulle maailmalle 1800-luvun puolivälissä. Muun kaupankäynnin ohessa maahan saapui suurin joukoin myös länsimaisia koiria, joita alettiin arvostaa vaurauden ja kehityksen symboleina. Länsimaiset koirat syrjäyttivät suosiossa Japanin alkuperäiskoirat ja risteytyivät näiden kanssa. Alkuperäiskoirat, villikoirat ja sudet ilmensivät takapajuisuutta. Niistä haluttiin jopa päästä eroon. Kun huoli japanilaisen koiran säilyttämisestä heräsi 1900-luvun alussa, oli puhdasverisiä alkuperäiskoiria jäljellä enää vain syrjäseutujen metsästäjillä.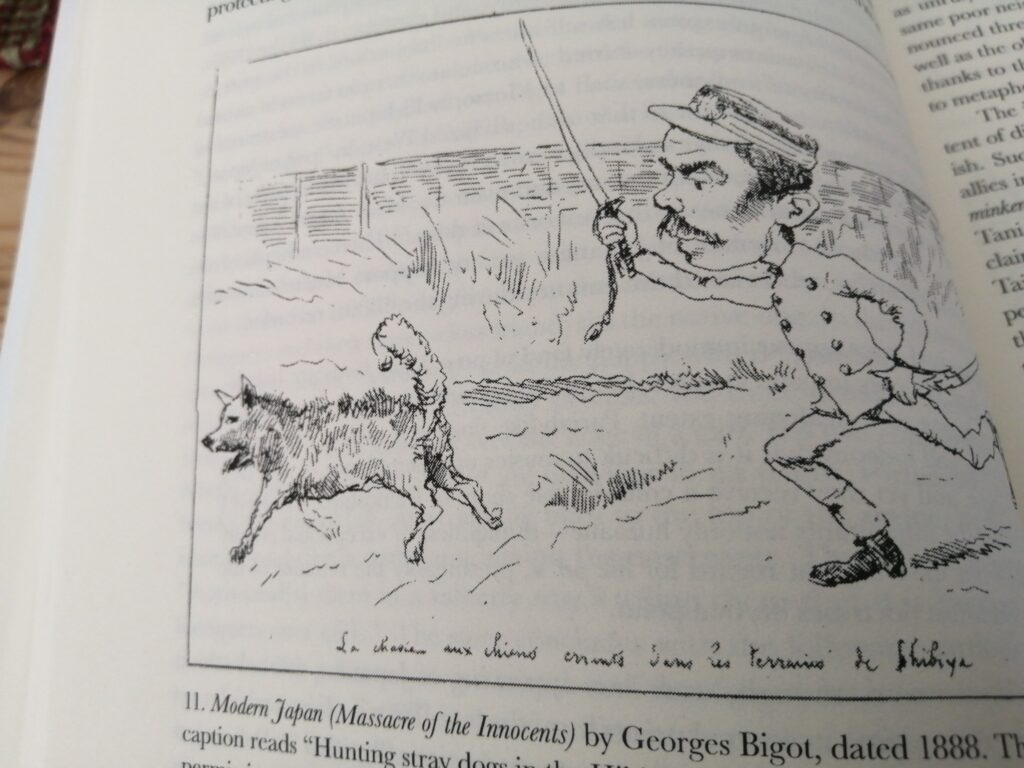 Japanilaisen koiran suojeluyhdistys
Vuosituhansia vanha japanilainen koira siirtyi nykyaikaan pitkälti tohtori Hirokichi Saiton ansiosta. Kerrotaan, että maisema-arkkitehti Saito halusi itselleen koiran, joka muistuttaisi vanhoihin kirjakääröihin piirrettyjä japanilaiskoiria. Kaupungeista metsästyspystykorvia ei enää löytynyt, sillä ne olivat risteytyneet liiaksi ulkomaalaisten koirien kanssa.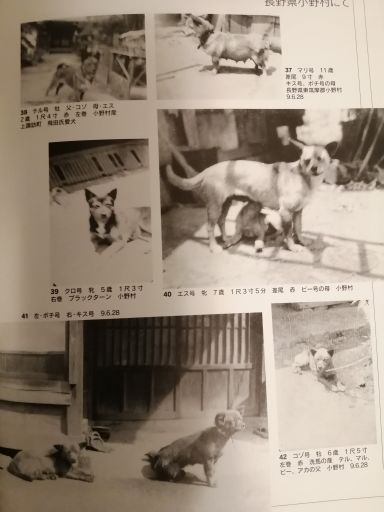 Tohtori Saito matkusti ympäri Japania etsien ja tutkien alkuperäiskoiria. Hän nimesi eri alueilla tavatut suuret ja keskisuuret koiratyypit paikan mukaisesti – näin syntyivät esimerkiksi akitana ja shikokuna tunnetut rodut. Pienikokoisimmat koirat, jotka esiintyivät lukumääriltään pieninä ryhminä useilla eri alueilla, niputettiin samaan ja nimettiin shibaksi. Pieniä paikalliskoiria olivat esimerkiksi sekishuukoirat, inabankoirat, saninshibat, minoshibat ja awashibat. Jos metsästyspystykorva muistutti riittävästi Japanin historiallista alkuperäiskoiraa, se haluttiin ottaa mukaan koirarekisteriin. Vuoristossa asuvien metsästäjien koiria ostettiin ja lähetettiin kaupunkeihin. Näistä pienistä metsästyspystykorvista muodostui pohja nykyiselle shiballe. Koska shiba ei ole syntynyt erkaantumalla mistään muusta koirarodusta tai roturisteytyksen tuloksena, määritellään se alkukantaiseksi koiraroduksi.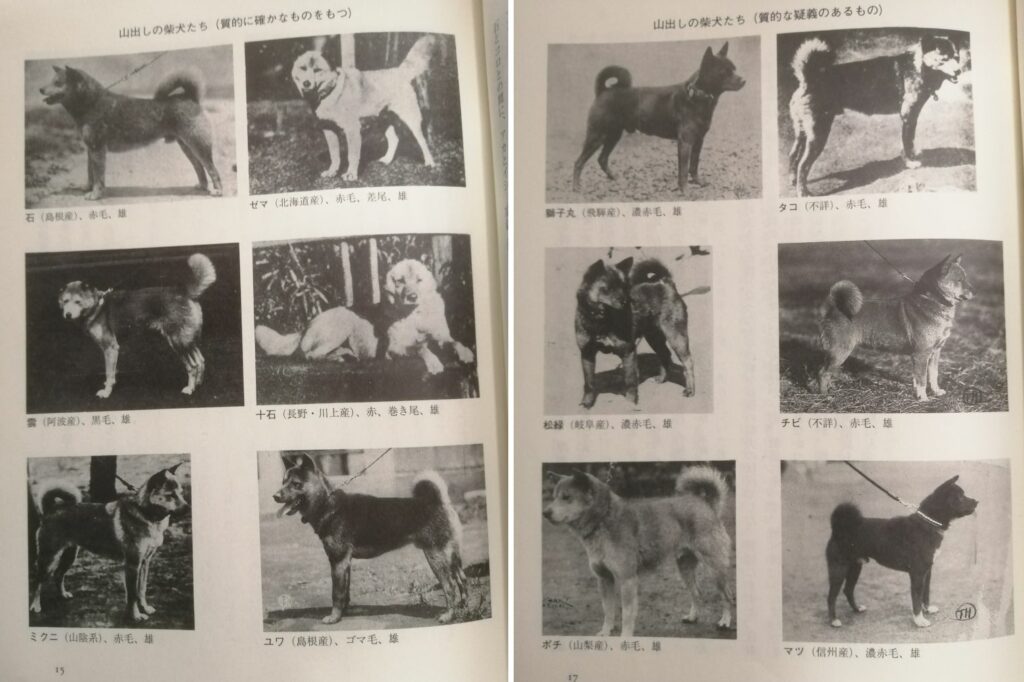 Japanilaisten alkuperäisrotujen säilyttämistä edistävä yhdistys Nihonken Hozonkai eli NIPPO perustettiin vuonna 1928. Kansallisaatteen heräämisen myötä alkuperäisiä japanilaiskoiria alettiin jälleen arvostaa koko maan voimin. NIPPO:n varhaisiin saavutuksiin kuuluivat shiban asema kansallisaarteensa, Japanin alkuperäisrotujen virallinen rotumääritelmä, koirarekisteri sekä ensimmäinen kansallinen koiranäyttely vuonna 1932. Merkittävä ero Suomen Kennelliittoon verrattuna on NIPPO:n vahva kytkös Japanin hallintoon. Esimerkiksi päänäyttelyn korkeimmat palkinnot ovat edelleen eri ministerien myöntämiä.
Nykyshiban alkujuurilla
Shibojen kasvatus alkoi toden teolla japanilaiskoiran standardin kirjoittamisen jälkeen. Jalostustyöllä oli nyt selkeä päämäärä: luoda uuden rotumääritelmän mukainen shiba. Tuloksia arvioitiin etenkin NIPPO:n kaksi kertaa vuodessa pidettävissä päänäyttelyissä, joissa koiramäärät olivat valtavia. Koska shiboja oli jäljellä kovin vähän ja vielä harvempien katsottiin edustavan rotumääritelmän mukaista ihanteellista japanilaista koiraa, olivat ensimmäiset NIPPO-näyttelyissä menestyneet shibaurokset erittäin suosittuja siitoskoiria. Näistä keskeisimpiä olivat Aka Go Fukogu (isänä punainen Ishi, emona black & tan Koro) ja aivan erityisesti Aka Gohon voimakkaasti linjattu Naka Go Akaishisou.
Toinen maailmansota teki koiranpidosta lähes mahdotonta. Shibojen lukumäärä romahti sodan aikana, ja viimeisetkin säilyneet koirat uhkasi tuhota penikkatautiepidemia. Tautiin sairastui – ja siitä selviytyi - myös neljän kuukauden ikäinen Naka Go. Vuoden ikäisenä Naka Go sai pahasti selkäänsä naapurin isommalta koiralta, mutta toipui lopulta vammoistaan. Ehkä näin sisukas shiba on ansainnutkin paikkansa rodun kulmakivenä. Naka Go oli ensimmäinen shiba, joka voitti muut alkuperäisrodut NIPPO:n kansallisessa päänäyttelyssä. Koska shibojen tyyppiä vakiinnutettiin sodan jälkeen kertaamalla Naka Gon ylistettyjä ominaisuuksia, esiintyy tämä lähes 16-vuotiaaksi elänyt uros käytännössä jokaisen nykyshiban sukupuun juurella moneen kertaan. Tässä mielessä modernit shibat ovat samalla tavalla jalostettuja kuin kaikki muutkin koirarodut.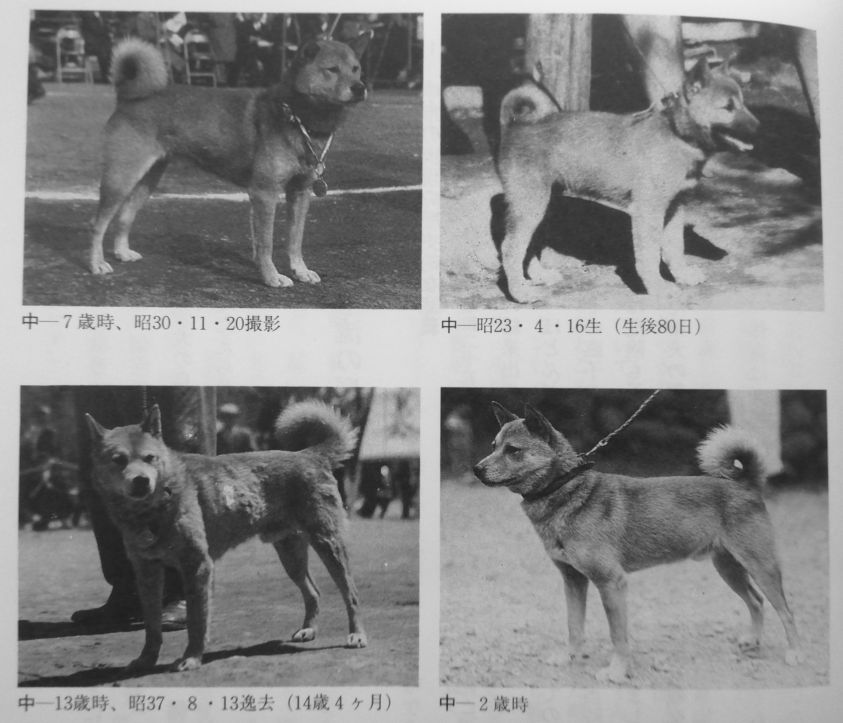 Modernin shiban kasvatus keskittyi Shinshun alueelle (nykyinen Nagano), joten shiban valtavirtatyyppiä on kutsuttu myös shinshushibaksi. Shibojen tunnetun sukupuun varhaisimmat kantakoirat olivat peräisin mm. Saninin alueelta (Ishi ja Aka), Shikokusta (Koro) ja Yamanashin vuoristosta (monet muut), joten modernin shiban geenicocktail sisälsi montaa hiukan erilaista paikalliskoiraa. Modernin perusshiban lisäksi on yhä olemassa pieni määrä saninshiboja ja minoshiboja. Nämä shibatyypit ovat kokeneet omat kannanromahduksensa ja elpymisensä shinshushibojen rinnalla.
Shibat lähtevät maailmalle
Sodan jälkeen 1900-luvun puolivälissä yksittäisiä shiboja saapui sotilaiden ja merimiesten mukana perheiden lemmikkikoiriksi ainakin Yhdysvaltoihin, Norjaan ja Tanskaan. Shibojen hyvin tunnettu historia Euroopassa alkaa vuodesta 1972, jolloin kaksi pientä narttupentua – rekisterinimiltään Akiwaka Hime ja Sachijishi Hime – saapui lentokoneella Japanista Ruotsiin Inga ja Bror Carlssonin omistamaan kennel Manlöteniin.
Kennelin ensimmäinen shibapentue syntyi vuonna 1973. Pentueeseen kuului kaksi punaista ja kaksi valkoista pentua. Japanilaisen koiran rotumääritelmän käännökset sisälsivät myös valkoisen, joten kyseinen väri pidettiin alkuaikoina mukana shibojenkin kasvatuksessa sekä näyttelyissä. Manlöten-shiboja syntyi kolmen vuosikymmenen ajan, joten kennelillä oli erittäin merkittävä asema pohjoismaisen shibankasvatuksen edelläkävijänä.
Toinen varhainen eurooppalainen shibakenneli on nykyään edelleen aktiivinen Del Wasabi Italiassa. Ensimmäiset shibat (sekä akitat) saapuivat Del Wasabiin vuonna 1977. Alempana kuvissa kennelin ensimmäisiä tuontishiboja, narttu Benta Of Ama Higuchisow sekä uros Namihana No Tamahibiki ("Ryuo").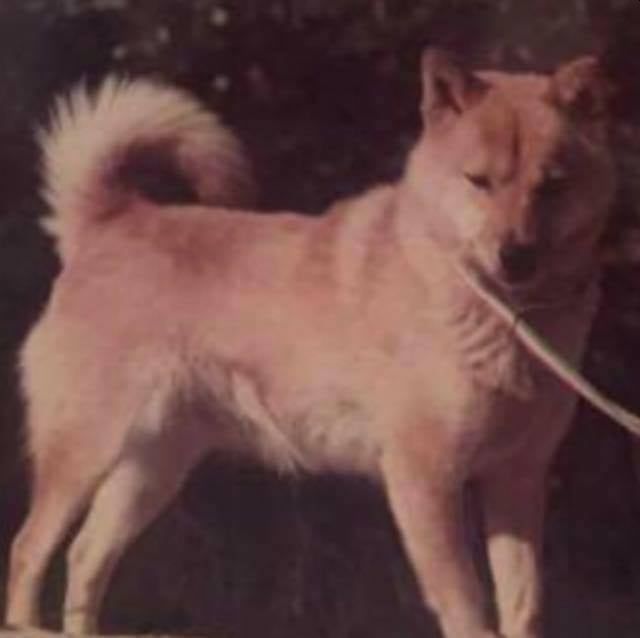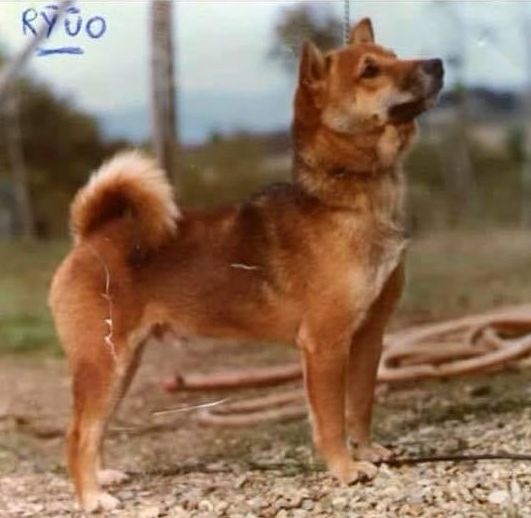 Shiba saapuu Suomeen
Suomen maaperällä shiba on astellut ensi kerran hyvin todennäköisesti suuren koiranäyttelyn osallistujana. Ajalla ennen internetiä koiranäyttelyt toimivatkin yhdessä koirakirjojen ohella tilaisuutena tutustua uusiin rotuihin. Ensimmäiset varsinaiset tuontishibat, Manlötens Beni Hime ja Manlötens Yusho, saapuivat Ruotsista vuonna 1988. Myöhemmin samana vuonna saapuivat myös ensimmäiset Japanin-tuonnit Sekiryu of Dairy Farm ja Taketorami of Dairy Farm Riitta Viitalan Silences-kenneliin. Näiden kahden shiban vuonna 1990 syntynyt pentue oli samalla Suomen ensimmäinen shibapentue. Vuoteen 2020 mennessä 64 kennelnimellistä kasvattajaa on rekisteröinyt yhden tai useamman pentueen, ja kokonaisrekisteröintien määrä ylittänee tänä vuonna 1400 koiran rajan. Shiba on tällä hetkellä Suomessa valtavan haluttu rotu, eikä omaa pentua löydy hetkessä kaikille kiinnostuneille.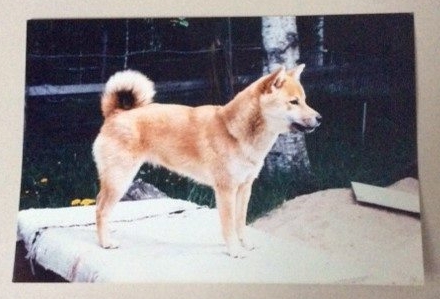 Shibojen historian seuraavaa lukua kirjoitetaan parhaillaan. Kun rodun alkuperäistä käyttötarkoitusta halutaan kunnioittaa, on shiban säilytettävä alkukantaisen metsästyskoiran ominaisuutensa mutta toimittava samalla seurakoirana yhä hektisemmässä kaupunkielämässä. Liioittelematon pystykorvan ulkomuoto, omistajien kertomukset itsepäisistä mutta hurmaavista shiboistaan sekä rodun suuri suosio viittaavat siihen, että shiba on toistaiseksi selvinnyt tästäkin murroksesta varsin hyvin.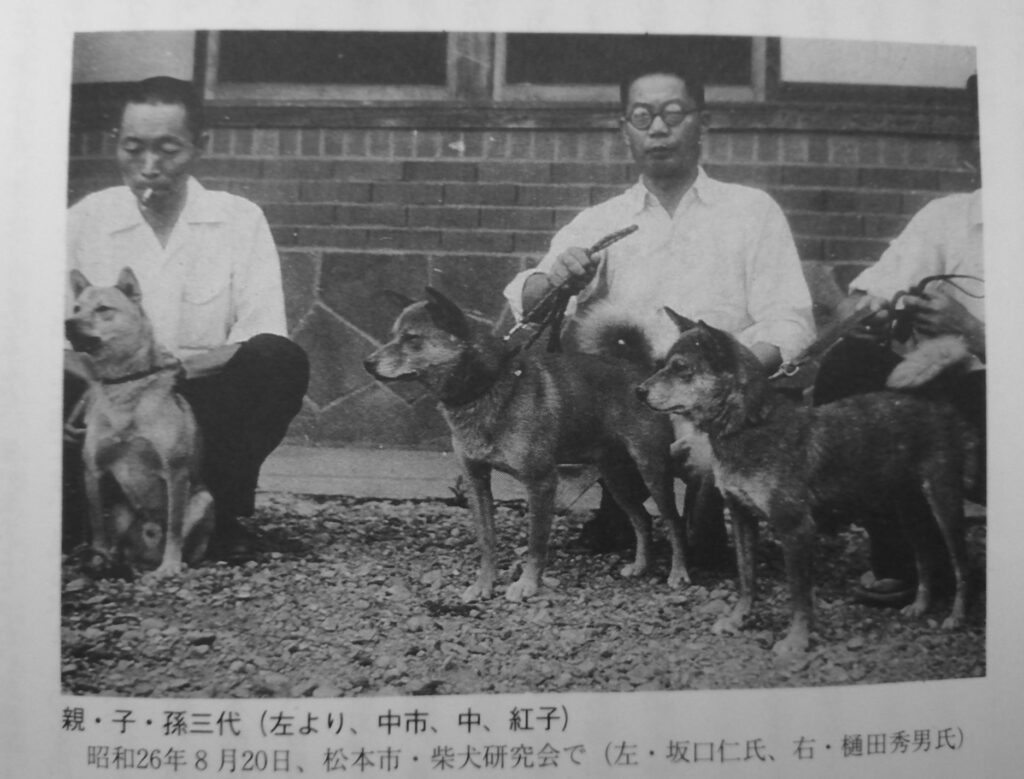 Lähteitä ja luettavaa:
A Journey Beyond Shiba II (Nobuo Atsumi) http://yokohamaatsumi.the-ninja.jp/page002.html
Ancient DNA suggests modern wolves trace their origin to a Late Pleistocene expansion from Beringia (Loog ym., 2020)
Phylogenetic studies of dogs with emphasis on Japanese and Asian breeds (Tanabe, 2006)
Shibaens Historie (Christen Lang) http://www.enerhaugen.net/shiba1.html
The Total Shiba -kirja (Haskett ja Houser, 1997)